Home > Parents school
Parents school
We are aware of the fact that A GOOD EDUCATION demands, above all, CREDIBILITY and credibility is based on EXAMPLE, the authentic banner of education.
"The future is in hands of the young – said a Spanish thinker - , but the young are in hands of those who educate them".
Day after day we hear this phrase in our company and we confirm the importance of good instructors, serious, exacting professionals, committed to their work, with an exquisite professional and humane educational background.
Education in early childhood plants the seed of the good habits that will be sowed in adult life. The family is a person's true reference framework. Values are discovered at home and are consolidated all along life…For this reason, our Program tries to create a family-school tandem so that the habits acquired can be developed throughout the years with everyone's joint effort and collaboration.
Frequently Asked Questions:
The following are answers to some of the questions that arise: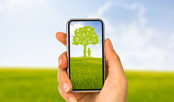 How can I contract the Educa Program?
As simple as filling our form.
You can also call to 902 109 312 to get all the information on our program.
For the time being, could i contract an educational conference from my school's parents association and see about the continuity and need of the Educa Program later?
Certainly. The ideal situation is to start the Program with a general conference on education given by one of our expert educators to get a general idea on the steps to follow, and later continue with the Workshops offered by our company. But if you only want to contract the initial conference, no problem.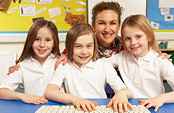 How can we order a Educa Workshop from our educational centre?
There are two ways to do it, either from the School Administration or from the Parents' Association:
- From the School Administration, tutorship hours are used to teach these workshops, since being a cross-curricular subject, it is not included in the regular schedule of the current educational model.
- From the PA. They can decide, if parents agree, to organize a series of workshops after school hours for 2-3 days. Timetables and other details can be discussed when the request is formalized.
Why does the Educa Program insist on happiness?
We have come to realize that happy parents and happy children are the result of education and good manners. If we foster good habits and good values, the result will be happier, kinder and altruistic youngsters who are more confident of themselves. Besides, happiness is contagious!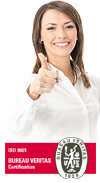 What quality standards does the company meet?
The system of consistent improvement we apply is essential for us. We are ISO 9001:2000 certified by Bureau Veritas Auditor, ensuring the quality standard of our products and company at all times.
We are, in addition, members of the Spanish Quality Association (AEC) and of the Spanish Protocol Association (AEP). Our quality policy ensures our client we will stay true to our slogan: "Our priority is a job well done", "Professionalism, is what we're all about."
Our quality surveys carried out among all our clients are proof enough.