Home > The Institute
IIEP. Instituto Internacional de Educación y Protocolo
International Institute of Education and Protocol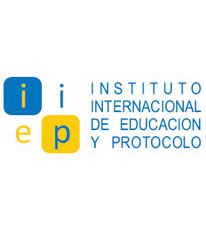 Presentation
The IIEP is a specialized centre that provides protocol training in any part of the world. One of its groundbreaking programs is the Educa Program offering protocol instruction for children and adolescents, teaching them the basic necessary skills that will enable them to cope in society, creating the right habits and setting the foundations of a good education.
The IIEP contemplates a wide offer of high-range courses with proposals such as social protocol, business protocol and official protocol among others.
Spanish headquarters of IIEP are situated in Huesca, (Spain) although it also has regional offices in Madrid, (Spain) and Los Ángeles, California (United States).
Spanish Headquarters:
Coso Alto 36
local 2
22003 Huesca
+34 974.242.529
+34 606.865.709
Regional office in Madrid:
Juan de Mariana 8A
3º B
28045 Madrid
+34 655 278 444
Regional office in EEUU:
Direccion: 2271 W 205th Street, Suite 101
Torrance, California, 90501 (EE.UU)
Tel: +1-310-622-8716
Project
Our Project is based on the education in global values such as responsibility, equality, equity and critical thinking, solidarity, honesty and the defence of human rights. We develop projects in which all (teachers, students, fathers, mothers and community education stakeholders in general) can get involved and feel accepted.
Instruction
Instruction of our EDUCA Program is provided as a cross-curricular subject that can be taught within a school's tutorship schedule or given instead as a workshop or seminar for students and for teachers at the times established by the client. It is "in company" training, held on the client's premises, both in the case of education centres or in that of national or international companies