Home > Junior Educa Program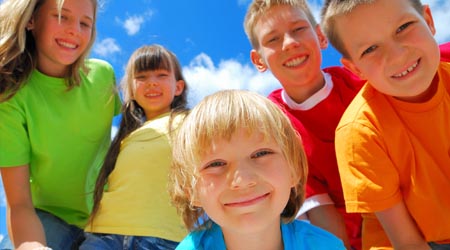 Educa Junior Program (for 6 to 12 year-olds)
At these ages, children spend most of their time outside school involved in extra-curricular activities where they relate with other children: playing football or basketball, swimming, learning a foreign language, painting, music or ballet classes, for example. They will have time to prepare their birthday party, they will want to share their parents' mobile phone…and they need to be reminded of a series of guidelines in order to be considerate, thoughtful and thankful.
Workshops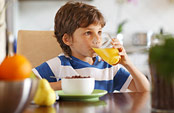 1. THE WORLD AROUND A TABLE. HOW TO BEHAVE, WHAT FOOD IS HEALTHIER AND MANY OTHER TIPS
We eat together to relate socially to one another, to be happier, to share moments with our family and friends. We quench our energetic needs but we need to know how to do so correctly. Help setting the table, cooperating, putting each element in its place, sitting correctly, when to get up from the table, how to eat each type of food…are all concepts we will work in depth.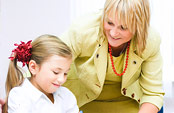 2. DO I KNOW HOW TO ADDRESS ADULTS?
Knowing how to answer correctly is an art that requires a bit of practice. Exposing parents' arguments, talking in public and learning certain debate techniques will make it easier to communicate in any situation and will even help them in their presentations at school.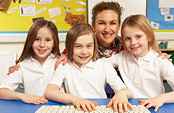 3. 5 TIPS. SOCIAL SKILLS FOR SCHOOL AND OUTSIDE THE HOME.
Empathy is the ability of putting yourself in someone else's shoes. We will try to understand and assimilate skills to identify emotions. Knowing and expressing our feelings, being confronted with someone else's annoyance, or learning how to express affection at each given moment, since it cannot always be expressed in the same way. We will also teach you not to be afraid of making a fool of yourself.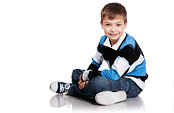 4. WHAT CAN I WEAR? TIPS TO IMPROVE YOUR IMAGE
Do I know what to wear when I have to go to my cousin's christening? What do I do when I go out to dinner with my parents? Can I play with the mobile phone? These and other questions come to mind when we have to attend events outside our daily routines. We will learn to do the right thing in each case.
Objectives
Encourage the young in the learning and practice of good behaviour in diverse situations, involving other cultures and contexts in which they can develop their own judgement of what "proper behaviour" is, with a multicultural and integrating vision in each environment.
Methodology
Practical, dynamic and participative. Instructors will be always willing to solve any doubts the students may have regarding the subject at hand. The workshops recreate situations the children could have gone through or in which they could find themselves, so the student can learn in a practical way.
Aimed at
Workshops and courses aimed at Primary children between the ages of 6 -12.